Spanish | Italian | Greek | Steaks |
Burger | Tapas
Other restaurants in the center of Dresden
High quality food and specialties right in the center
"Good cooking is the foundation of all happiness."
– Auguste Escoffier –
Find the restaurant suitable to your taste.
Our passion: bringing international delicacies to Dresden
With our 7 restaurants at the Frauenkirche, Kreuzkirche (White Lane) and Dreikönigskirche in the Inner New Town, we prepare dishes from the most intriguing cuisines in the world.
In the restaurant "bodega Madrid" we bring the special Madrid cuisine to you. In the "Tapas Barcelona" and the "El Espaniol" everything revolves around tapas. Greek and Italian specialties are on the menu at "LA Osteria" and "Meet the Greek" … and yes, we can do burgers, too. In the "Burgerei" with a view of the Frauenkirche we create special burgers.
We look forward to seeing you!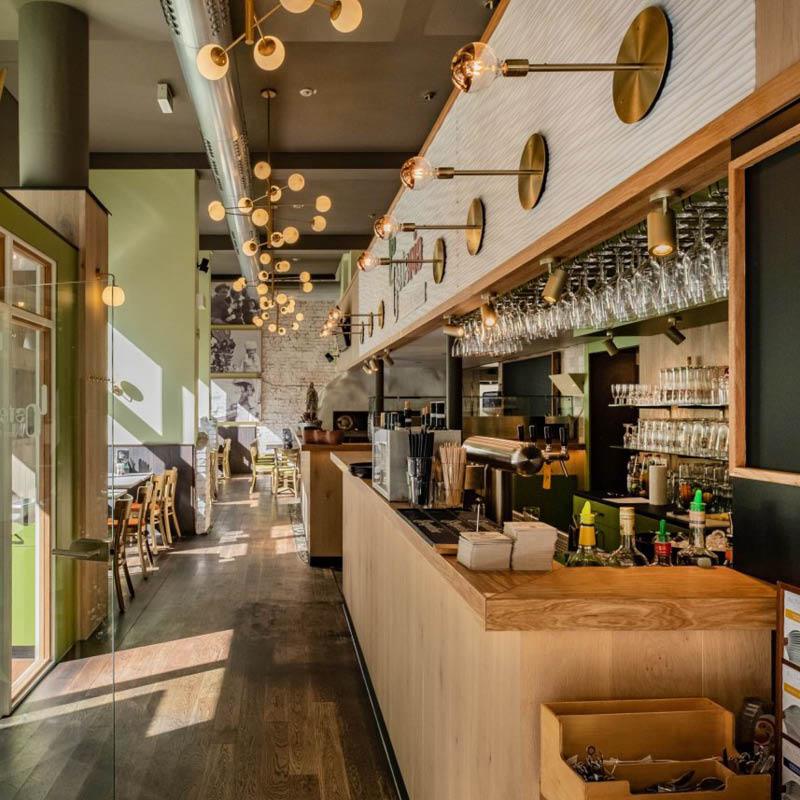 Italian lifestyle in Dresden
"Our mission: to bring la dolce vita to Dresden with classic and cool dishes."
The Steak-House in Dresden Altstadt
"We bring steaks from Argentina and America to you. Different Cuts, Dry Aged and Lavateingrill create special taste experiences."
Catalan tapas in Dresden
"Our mission: to offer you a break from everyday life and invite you on a little trip to Spain."
Creative and cool burgers in the center of Dresden
"Handmade burgers with cool ingredients and lots of creativity. There is something for every preference."
Classic Spanish cuisine in Dresden
"Hagas lo que hagas, hazlo con pasion. – Whatever you do, do it with passion."
Greek cuisine according to traditional recipes
"Our mission: to bring an authentic Mediterranean lifestyle to Dresden."
Culinary variety of restaurants in the old town of Dresden
Spanish, Italian or Greek? Prefer vegetarian or even vegan?
Discover a variety of quality food and wine, take a look at our menus now.
To the menus of our restaurants
Still looking for the right restaurant?
Here are the menus for our restaurants.
Greek restaurant in the Weissen Gasse
Italian restaurant on the Kreuzkirche
Steak – restaurant in the Weissen Gasse